"For all the things my hands have held the best by far is you."

– Every New Mom's Quote
Essential Things For A Mom-To-Be On Labor & Delivery
Congratulations! Your road to motherhood is nearing its final phase – labor! As the due date approaches, it is natural to experience a mixture of excitement and dread about what is ahead. But don't worry, we're here to help you prepare for the amazing and transforming experience of labor.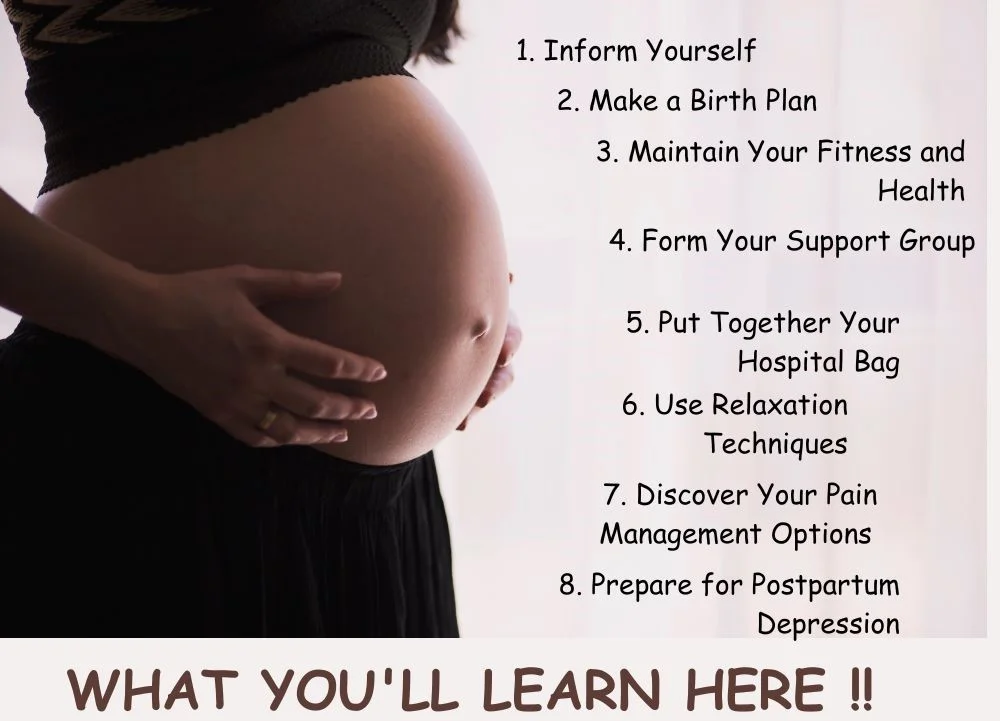 Knowledge is power, and this is especially true when it comes to labor. Prenatal seminars or workshops can help you learn about the various phases of labor, different delivery techniques, managing pain options, and nursing. Knowing what your body will go through throughout labor will assist you in staying informed and making informed decisions.
A birth plan is a document that outlines your labor and delivery preferences and expectations. Discuss your birth plan with your healthcare provider to ensure that it is by their standards and regulations. Include information such as who you want in the delivery room, preferred pain management methods, and any particular needs. However, keep in mind that labor might be unpredictable.
Try to exercise regularly while pregnant can help you keep physically healthy and prepare your body for labor. Consult your doctor about appropriate exercises and activities. Maintain a balanced diet, remain hydrated, and get plenty of rest. Taking care of yourself guarantees gives you the stamina and courage to complete the impending voyage.
Labor may be physically and emotionally challenging and stressful, so having a support system is essential. Surround yourself with individuals that inspire and motivate you. Consider having a spouse, a family member, or a doula with you during labor. Their presence and encouraging words can greatly improve your experience.
Make a hospital bag ahead of time so you can have everything you need when the time arrives. The most essential things such as comfortable clothing, toiletries, nursing bras, and infant supplies should be packed. Remember to bring snacks and entertainment to keep yourself entertained throughout the early stages of labor.
We have curated your needs with our Hospital Kit.
Relaxation techniques can help you control the strength of contractions during labor, which is both a physical and emotional experience. Deep breathing, visualization, and meditation are all techniques that can help you stay calm and focused during labor. Learn and practice these techniques by enrolling in classes or using internet resources.
Every woman's pain tolerance and pain management preferences are unique. Examine your pain-relief alternatives, which include breathing methods, hydrotherapy, aromatherapy, or even epidurals. Understanding what is available will assist you in making an informed decision that is consistent with your birth plan. Consult your doctor for further alternatives that are appropriate for you.
When you may be preoccupied with labor, it is difficult to plan for the postpartum time. Discuss post-birth care, nursing, and mental well-being with your healthcare practitioner. Make arrangements for a support group or a postpartum doula to assist you in the first few weeks after giving birth.
Remember that each woman's labor experience is unique, and there is no right or wrong way to prepare. Believe in your body's power to bring new life into the world, be positive, and enjoy this wonderful chapter in your lifetime.
Best wishes!